Ahmed Elmohamady is currently in scintillating form for Egypt in the African Cup of Nations as he captains the Pharaohs for the first time in a major competition. Elmo currently sits at the top of the scoring charts, albeit jointly with several others, by registering two goals in his three games so far.
Obviously, its always great to see a Villa player doing well on the international scene, especially in a major tournament. But it also usually comes with a sense of dread that it will attract a cluster of suitors.
Despite his strong showing recently, however, Elmo is unlikely to be leaving the club. The player himself has stated that 'I am staying with Aston Villa' when asked by Egyptian media this week.
Game time
Elmohamady's game time may be drastically reduced next season though from the 41 league appearances he made for Villa in the Championship last year. But with his recent performances, is he showing that he should still be starting games for Villa?
The Egyptian will be 32 in September and unless Dean Smith brings in a couple of older players, which is highly unlikely judging by the transfer policy so far, he will be the oldest player in the Villa squad.
In a season of obvious heroes such as Jack Grealish, Tammy Abraham and John McGinn, Elmo was an underrated one last season. Yes, there were a couple of moments he'd rather forget, including that horrific defensive header which allowed Leeds United to snatch a last minute 3-2 victory after being 2-0 down.
But his performances seemed to improve massively in general under Smith, especially the offensive side of his game. He worked his socks off to get up and down the pitch and did so with an impressive amount of speed.
What stood out for me most was the fact that the quality of his crossing was consistently high. Let's not forget his contribution for Anwar El Ghazi's goal in the playoff final. He also displayed the intelligence to pick out Jack Grealish for that incredible goal against Rotherham with a lovely disguised pull back with perfect pace on it. There were three other Villa players in the box queuing up towards the far post at the moment Elmohamady released that ball. Many others would've simply fired it across the keeper instead of finding the one player who had made space for himself.
Javier Aguirre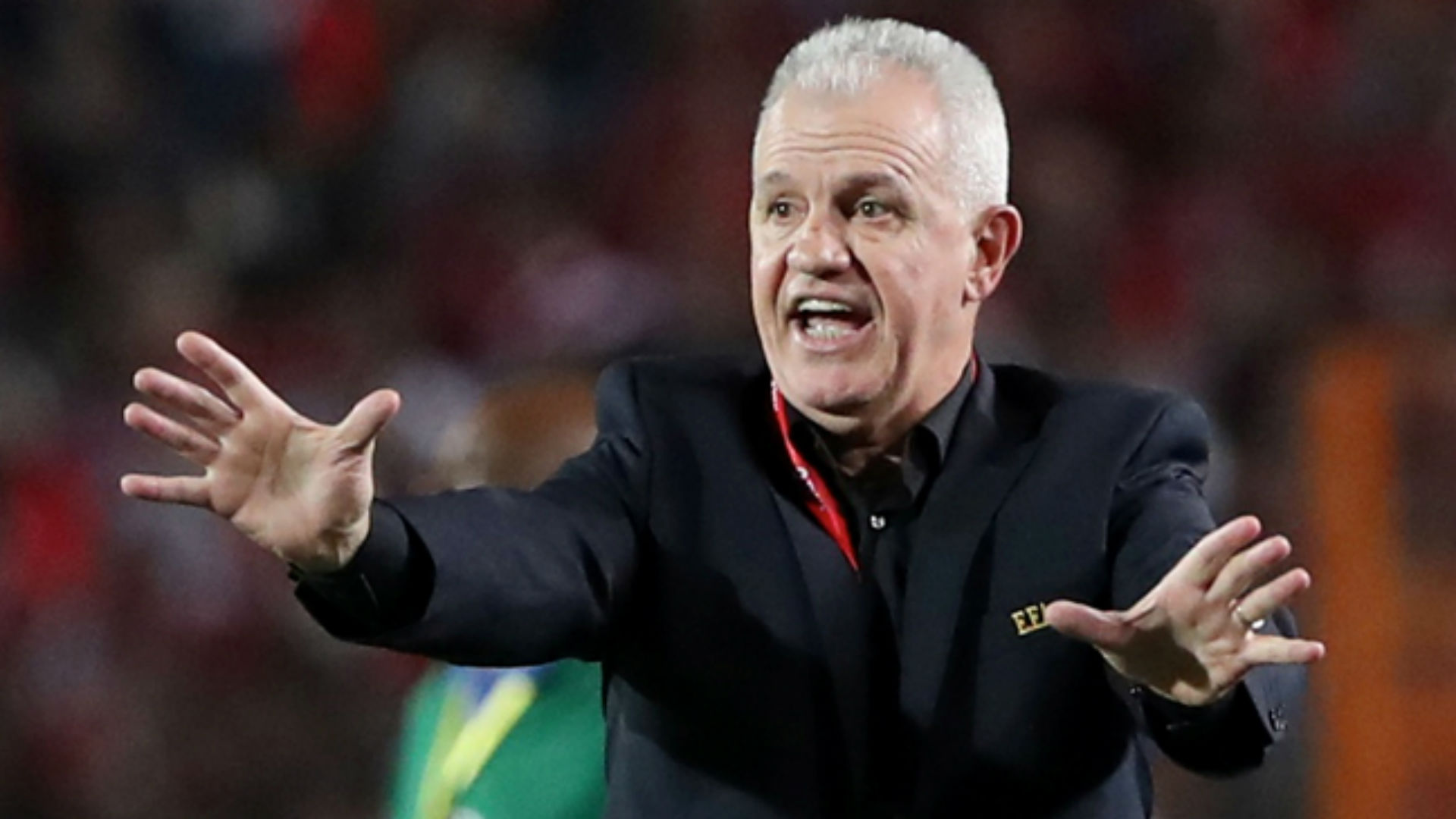 Elmohamady's form for Egypt isn't limited to these AFCON games, however. He has been creating and scoring for a while now.
It coincides with Javier Aguirre taking over as the Pharaohs manager. Since the Mexican came in almost a year ago, Elmohamady has scored four goals and assisted a further three in just eight games. To put this into perspective, he had previously scored just once in 83 games.
Elmohamady elaborated on Aguirre's influence to his game; 'He likes the fullbacks to push high on the pitch, which gives us the freedom to score and assist'. I mean, he may as well be talking about Dean Smith.
Dean Smith
And that's something definitely worth taking into consideration. Smith was clearly getting a tune out of Elmo too by encouraging the attacking side of his game. But it's not going to be plain sailing to get into the Villa team anymore with a significant upgrade on Hutton now facing the Egyptian as competition for right back.
Forgotten signing Frederic Guilbert has now officially joined Villa after being recruited back in January. Having splashed out a fee of £5 million, it's likely that the Frenchman has been bought in to occupy the starting position at right back.
It probably won't help Elmohamady's cause that he's likely to be given an extended break after his AFCON exertions and so will be playing catch up after that.
Stan Collymore
Stan Collymore has had his say on the situation a couple of weeks ago, noting on Twitter 'Love Elmo but I don't see the engine, legs or strength that modern fullbacks need now'. I kind of disagree because I do think he still has the engine and legs to get up and down the pitch. We saw it last season and he's displaying it right now for Egypt.
But he does have a fair point about the strength aspect. Modern fullbacks are so powerful. Depending on the tactics being employed, they're the key to a whole system being successful or failing.
Whilst going forwards isn't too much of a concern, I would say the defensive side of Elmo's game overall is the biggest issue for me. It is where the question marks begin to appear. I think that ultimately is going to go against Elmohamady this season and see him playing a supporting squad role.
It would've been interesting to see whether Smith retained Elmohamady if his contract had expired this year. No mercy was shown to the unlucky group whose deals ended at the end of last season with the club letting all of them go. Collymore continued that 'All progressive clubs are ruthless and we must be progressive' which I also agree with and I think the club made the right call. But I do think that in comparison to the players that were released, Elmohamady still represents a decent option to draft in if needed.
Youth and dynamic
Smith is obviously trying to create a youthful and dynamic team, and Elmohamady is unfortunately on the wrong side of 30 to really fit into the profile. Not much is really known about Guilbert, however, the consensus suggests that whilst as a defender he may be more robust than Elmohamady. The attacking side of his game is going to need to be eeked out by Smith's coaching.
That may open the door again slightly for Elmohamady based on Smith's preference to attack the opposition. Either way, it will be interesting to see if he can force his way in and be the old man of Smith's youthful and exciting side.
At the moment it's good to see Elmo having a great AFCON with the Egyptians having a real chance of lifting the trophy for the third time in his career. His hot form is certainly giving himself the best chance of featuring for Villa next season.