With the dust just about beginning to settle after Steve Bruce's sacking, all eyes are firmly now on who will be his successor as manager of Aston Villa.
By all accounts, the club would like to make an appointment in plenty of time for the visit of Swansea in a couple of weeks time, after the international break. If we have been savvy, feelers on certain options would already have been put out in advance of Bruce getting the chop.
Cabbage Gate
CEO Christian Purslow was willing to give Bruce this weekend's game at Millwall to save himself. Which would indicate that there was still a degree of faith there.
Cabbage-gate seems to have forced his hand, however. Whilst chucking foliage at our managers isn't something we should be condoning, it certainly served a purpose in this instance.
The fact that the dismay and unrest of supporters ultimately forced the decision earlier than it maybe would've occurred is interesting and important. Because of the influence held by supporters right now. It is extremely likely that the next manager will be made to appease fans to a certain degree. If there is a sniff of Allardyce, Moyes, McCarthy, Pardew or those of a similar ilk, the board can be sure of little short of a riot to contend with. I'll be extremely surprised if we don't go down the sexy foreign route. Which seems to be where the path is leading towards.
Important decision
This appointment is extremely important for the club. In addition, it must also be remembered that Villa are also in the process of recruiting a new director of football to replace Steve Round who was sacked back in July. The chance to put together a pairing that will really work well together is an opportunity not to be squandered. Whispers of an Arsene Wegner/Thierry Henry dream team may seem far-fetched. But having John Terry play as our captain in the Championship was also fanciful in the extreme. However, even in the unlikely event of that incredible pairing coming to fruition, the ideology remains the same. Pick a duo that knows and trust each other or at the very least share the same vision.
Obviously, there is more than just being a sexy foreigner that we need to look at. And it is incredibly important the next manager of Aston Villa possesses certain qualities. For me, these are the big things we need to get right.
A manager who can coach players
This is one of the big things we've been lacking in a manager for a long time. We have had so many players come and go over the last few years especially. Nearly every single one of them has either left on a free or been sold at a loss for what we originally paid.
Talent is not being nurtured or coached anywhere near enough. Our managers are relying on big money signings which in turn means players are being bought in usually in their peak years and have little or no resale value. It's not sustainable.
We need a manager who has more about him than doing the usual drills on a training pitch. It is the little nuances of advice and detail that go a long way. Football is ever evolving; we need a man who is progressive in his thinking.
A manager with energy and motivation
It's easy to think that manager's stepping into the biggest clubs in world football simply need to turn up and the players will take care of things. There is a degree of truth that having the world's best players at your disposal makes things easier to an extent.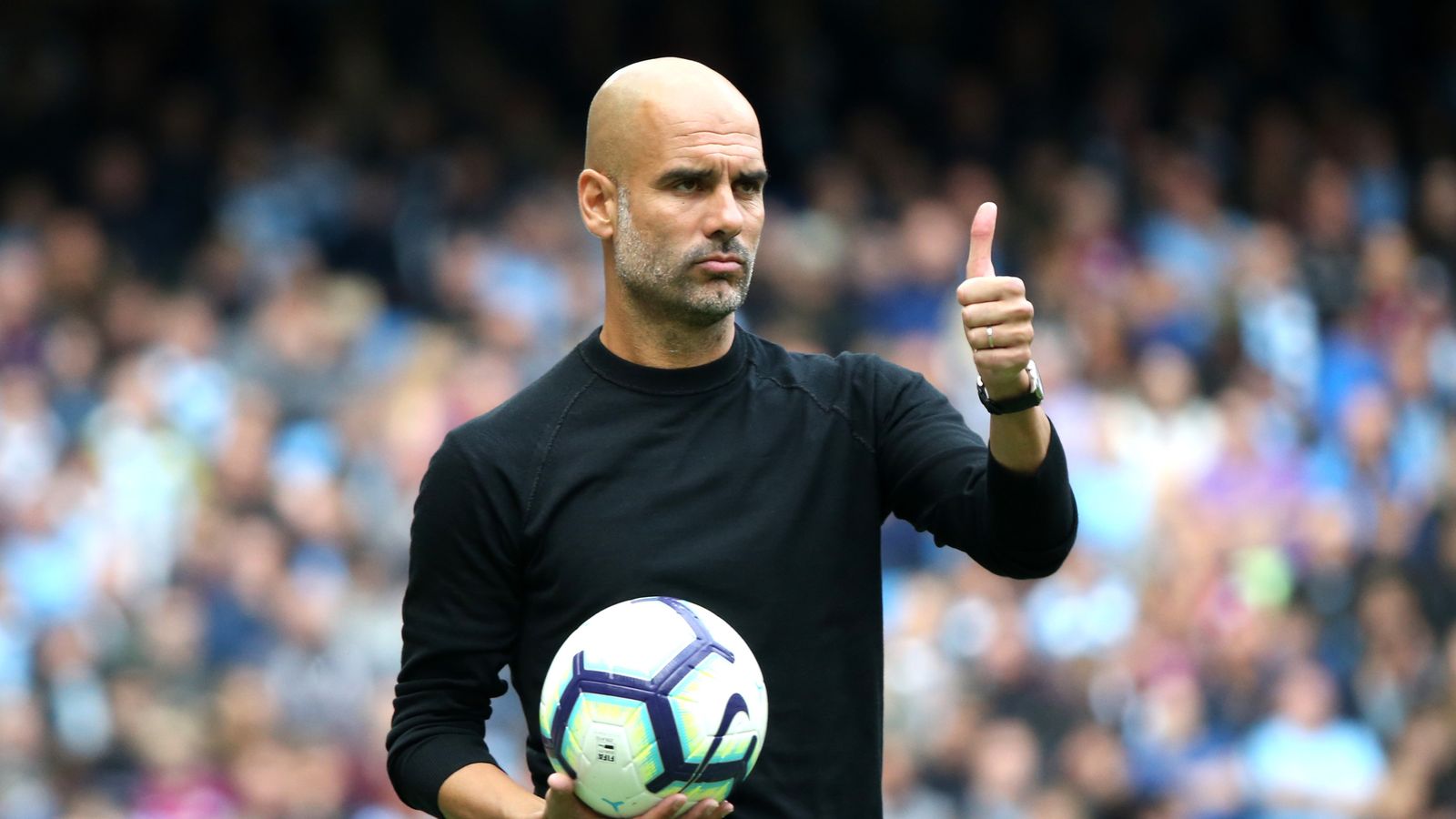 Anyone who has seen the recent  'All or Nothing' documentary which follows Manchester City's dominant 2017-18 season will understand how a successful manager mould and shapes his players into a winning machine. Pep Guardiola is a man buzzing with enthusiasm, drive and ambition. And it never seems to waver.
Throughout Bruce's tenure, we were treated to the same, tired phrases about 'rolling up our sleeves' and that 'we'll go again'. We don't know if the wishy-washy clichés were taken into the dressing room. It's hard to imagine him having even an ounce of Guardiola's passion and vigour. Our players lacklustre displays indicate that there were not enthused, motivated or inspired. We need someone who is going to grab the situation by the balls and maintain the energy during the tough times. And imagine Guardiola settling for 'there or thereabouts'.
Play attacking football
Going forward, every supporter wants to see this. However, this is a factor more out of necessity right now than anything else. Our defensive options are limited. We have a goalkeeping identity crisis. But we also have incredible attacking talent at our disposal.
Right now, the attack will be our best form of defence. We have more than enough about us to overrun teams if we are allowed to do so. I will never understand why Bruce continuously remained so cautious with the talent he had available. At times we saw how devastating we could be, making it all the more baffling. I might be wrong, but I can see the remainder of the season featuring a lot of goals. Provided we get in a man willing to give our attackers the freedom to express themselves.
Give us an identity
In two years, Bruce never managed even getting close to achieving this. What are Aston Villa right now? We're not defensively solid. We not attacking. We're a collection of individuals. Ideally, of course, Villa will be known for being an incisive attacking force. But even if we aren't that, at least give us an identity of some sort instead of the muddlement that we have been for the last few years.
Give us a settled team and put players in a position they are effective in. Work towards playing what is hopefully attractive and effective football.
Finding the right option that ticks all the boxes isn't straight-forward. Luckily, we're in a decent position as a club to still be able to attract people of a decent calibre. We have to get this right though, because next time, we may be in a much worse state and having to aim our sights much lower than the people we can still cast our net towards now.