Alan Hutton signed a new 1 year deal with Aston Villa yesterday in what is believed to be worth much lower than his previous deals.
The deal has sparked many debates on social media and message boards online on whether the 33-year-old deserved the new deal and a review of BetVictor suggested that the Scot could even be on his way to Nottingham Forest.
Hutton was blamed by some for the goal we conceded to Fulham in the Playoff final while others say his work rate and commitment alone warranted a new deal but is he the best option we have?
At the club, we currently have Micah Richards, James Bree and Richie De Leat (currently on loan) who can all play at right back. Hutton is able to play out on the left so his versatility does give him one over the others currently at the club although some would argue that Bree can play out of the left also (not well from what I have seen) and the other two are able to play centrally. That hardly settled any arguments, did it? Let's take a look at the numbers.
VILLA RIGHT-BACKS IN NUMBERS
Richards didn't kick a ball for the first team last season and only made two appearances the season before but is on a reported whopping £50k a week – £43k a week (£2.2M per year) more than what Hutton's reported new deal is worth so its safe to say we can rule him out.
Hutton averages 1.5 tackles per game on average and has played a lot more games than what either Bree or De Laet did last season. In comparison, Bree averages 0.7 and De Laet just 0.2 according to WhoScored.com.
De Laet is level with Hutton on interceptions with an average of 1 per game, Bree 0.6. The clearances see Hutton and Bree level at 3.6 compared to De Laet's 0.8.
I am starting to see a similar pattern emerge here so let's see who gets dribbled past the most per game. That award belongs to Bree with 1 per game, while Hutton is on 0.5 and De Laet 0.4.
COMPETITION ELSEWHERE
It would be entirely unfair to simply compare Hutton to those at the club when they are at least 23 other right backs playing week in week out in the Championship, so how does he compare to them?
Preston's Darnell Fisher averages the most tackles per game in the division with 3, double the amount made by Hutton. In fact, there are 14 right backs in the division who average more tackles per game than Hutton.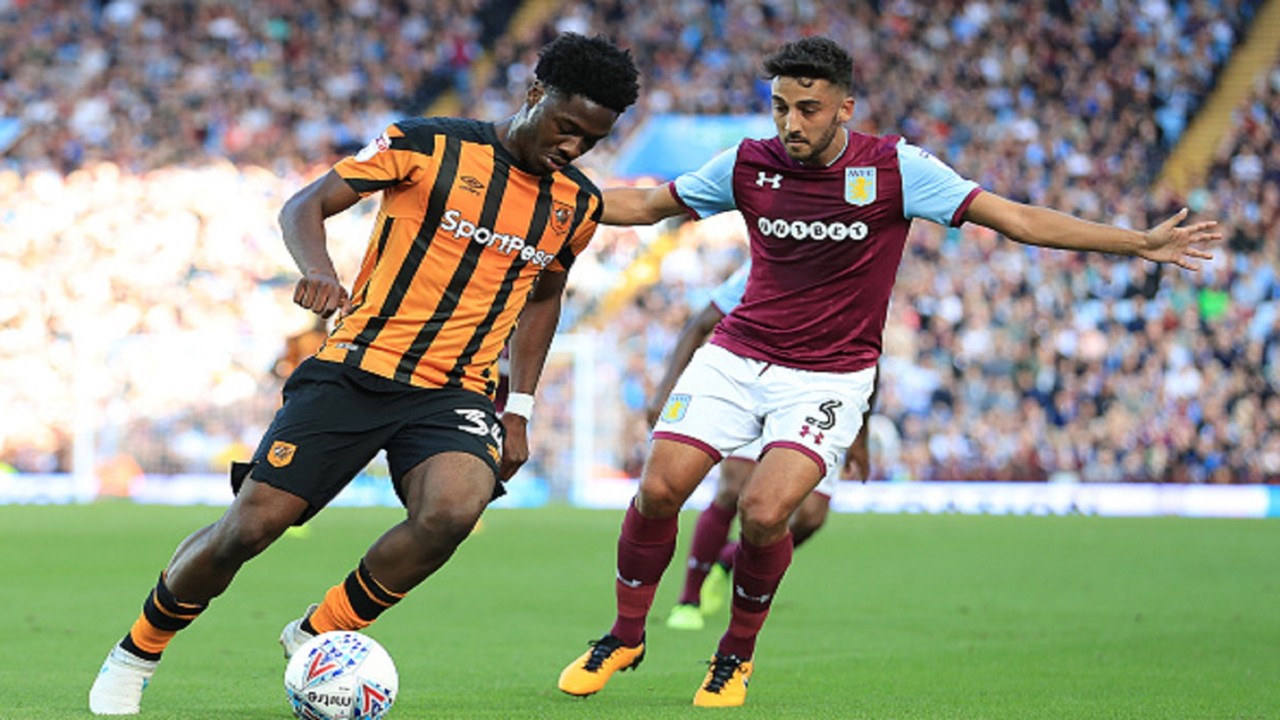 Hull's Ola Aina (who Villa have been linked with) tops the charts for interceptions with an average of 2 per game and Hutton is 4th in the division for this statistic.
Bristol City's Bailey Wright tops the charts for clearances with an impressive 5.1 per game with our Scotsman ranked 7th in the Championship.
The highest averaged right back in the Championship last season was Cyrus Christie who had an average rating of 7.20 per game compared to Hutton's 6.72 at right back however he does average 7.05 at left back.
THE VERDICT
It is clear to see that Hutton deserves his new deal if it was down to passion and determination but if we were to run a football club on this alone I fear we would all be claiming a place for a starting position every week.
Statistically, he is the best all-around fullback we currently have at the club but far from the best in the division. The club may seek for further strengthening at the fullback positions this summer but it doesn't hurt having a man of Hutton's experience sticking around on the wage he is reportedly on.