With the transfer deadline closing at 11 pm tonight, avillafan.com will try to keep you up to date with all the latest transfer stories surrounding Aston Villa throughout the day.
Will Steve Bruce be able to offload some of the unwanted players on big wages? Will he bring any more signings in?
ASTON VILLA CLOSED FOR BUSINESS (22.25)
No sign of any further business at Villa Park. 35 minutes to go. Can Dr. Tony pull anything out the bag?
GARDNER SIGNS FOR BARNSLEY (21.01)
Barnsley have announced that they have signed Gary Gardner on a season long loan deal. [Barnsley FC]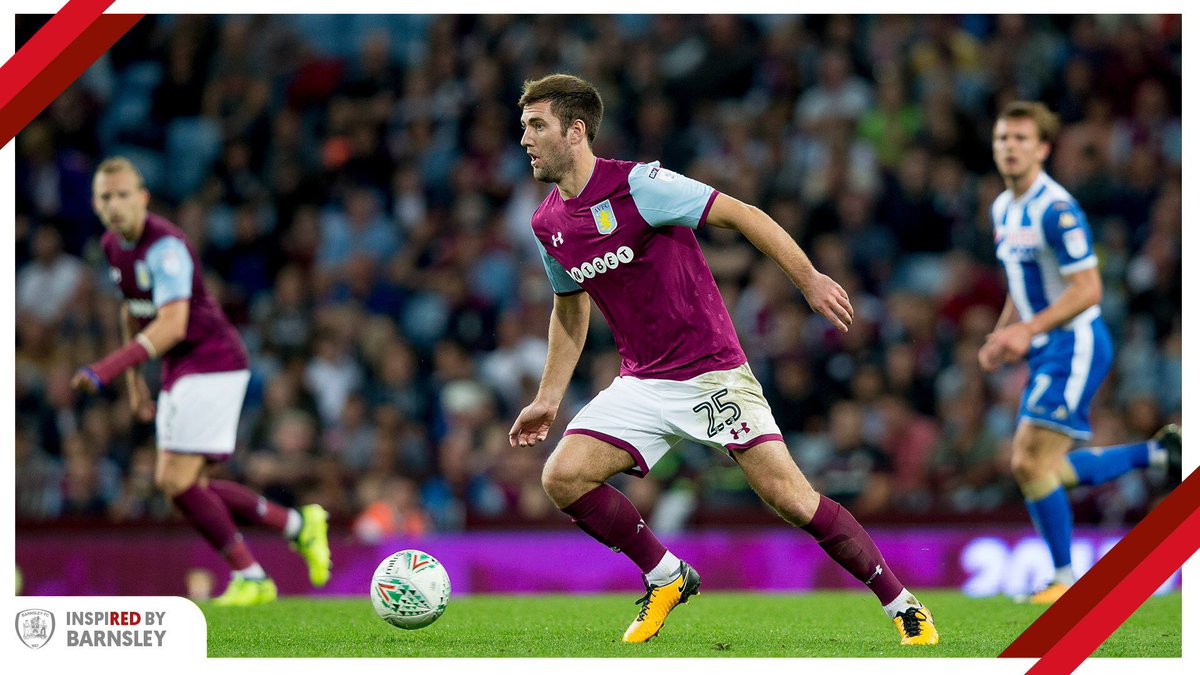 QUIET BUT RELIEVED (20:26)
It is still quiet on the Villa front but I still wouldn't be surprised if there are a few last minute loan deals involving Gary Gardner and possibly McCormack.
We can be relieved though as Alex Bruce has completed his move to Wigan. Phew!
MORE MCCORMACK RUMOURS (18.10)
BREAKING | More insane rumours as it's been reported that Birmingham are interested in Ross McCormack. #avfc #bcfc pic.twitter.com/IlqksMSDD0

— AVFCchats (@AVFCchats) August 31, 2017
SERBIAN LINK (17:38)
Sources in Serbia are saying that Aston Villa are making a late push for Partizan Belgrade left back, Nemanja Miletic.
According to sources from Serbia, Aston Villa are making a late push for Nemanja Miletic, left back from Partizan. #transferdeadlineday

— Nebojša (@joktices) August 31, 2017
ALL QUIET HERE! (14:45 – 31.08.17)
The reason the posts have gone quiet is that it is all quiet! Pretty sure our business is all but done. (Secretly hoping the reverse psychology works its magic!) Away from the transfers, I've just seen that Bosko Balaban is now a football agent. What a signing he was back in the day … NOT!
BACK TO ROSS MCCORMACK (13:45 – 31.08.17)
The ongoing will he, won't he stay or leave is still in the news. Latest news reports say he is on his way up to Sunderland after all. Watch this space. [Express]
DR TONY SLAMS "FFP EXCUSES" (13:35)
Chairman, Dr. Tony Xia has hit out at the comments being made regarding FFP being an excuse for little action today. People need to stop panicking. It's taken enough time to weed out some of the dross we had within the team that sent us down. It's still work in progress and as mentioned earlier, we have arguably our best two players to come back from injuries in Kodjia and Jedinak. You tell them, Tony!
Ppl said us using FFP as excuses, b***t!Even we did well2balance,still not far from the red line.Though we did well this window.#UTV

— Dr. Tony Xia (@Dr_TonyXia) August 31, 2017
GARDNER ON HIS WAY? (12:55)
Gary Gardner appears to be closing in on a move to Barnsley. Despite initial reports that loan fees couldn't be agreed, it looks like he will be making a move up north.
Aston Villa midfielder Gary Gardner is closing in on a move to Barnsley. #avfc #BarnsleyFC pic.twitter.com/6OQSKxsBxt

— Football League Zone (@TheFLZone) August 31, 2017
CROUCH RETURN STILL ON THE TABLE? (12:12)
Still plenty of speculation that Peter Crouch could return to Villa Park.
Aston Villa are confident of signing Stoke City striker Peter Crouch #AVFC #SCFC #DeadlineDay pic.twitter.com/JWa6sdOa9w

— FL92Transfer (@FL92Transfer) August 31, 2017
NEW SIGNINGS IN THE WAY OF CURRENT PLAYERS (11:48)
Amidst all the rumours and stories it shouldn't be forgotten that we haven't seen Jonathan Kodjia and Mile Jedinak feature yet. Two of our best players last season they will be like new signings when added into the fold. An awful lot of comments across social media regarding the fact that Bruce has his own squad and will be expected to achieve nothing less than top six.
ALL HANDS ON DECK (11:24)
Rongtian He, Dr. Tony's Executive Assistant has tweeted to show he's hard at work or just on the phone!
Deadline day 📞

— Rongtian He (@VillansHo) August 31, 2017
A NEW NAME (11:00)
The latest name added to the rumour mill is Italian striker Stefano Okaka. The Watford striker has scored 5 goals in 20 appearances since moving from Anderlecht.
#AVFC Stefano Okaka put on loan list with Villa amongst clubs interested

— The AVFC Faithful (@TheAVFCFaithful) August 31, 2017
MCCORMACK TO GLASGOW? (10:40)
Latest update on Ross McCormack is linking him with a move to Rangers. McCormack started his professional career at Rangers back in 2003.
Rangers have made an enquiry with Aston Villa for their former striker Ross McCormack – Sunderland still expected to seal deal for him.

— Graeme Bailey (@GraemeBailey) August 31, 2017
WILSHERE NO GO (10:00)
Wilshere looks determined to find a Premier League move with West Ham being tipped as a possible destination for him to revive his career ahead of a World Cup year. [Birmingham Mail]
HERE COME THE LINKS (09:50)
We've all heard of someone being spotted in a taxi near a football ground and the latest tweet that caught my eye has a similar feel …
Heard Bruce has made an audacious move for out of favour United midfielder Michael Carrick #avfc #DeadlineDay

— LongOne (@LongyReturns) August 31, 2017
AROUND THE CHAMPIONSHIP (09:25 – 31.08.17)
The main headlines in the EFL Championship so far involve Fulham and Birmingham City.
Fulham reportedly bid £15million for Newcastle United striker Dwight Gayle. Newcastle is looking for closer to £20million for the man that fired in 23 goals to help gain promotion to the Premier League. Fulham denied the offer but further reports this morning are saying Gayle could move on should the Magpies find a replacement. [Sky Sports]
Birmingham City is close to signing Brentford playmaker Jota according to various media outlets. £6million the reported fee agreed.
FURTHER LINKS TO ARSENAL MIDFIELDER (09:10)
This one won't go away but with the number of midfielders Bruce has brought in, surely it would be a surprise.
Aston Villa are ramping up their interest in Arsenal midfielder Jack Wilshere, could get something done today #AVFC #Arsenal pic.twitter.com/1S05hXXe1E

— JL Sports UK ⚽️ (@JLSportsUK) August 31, 2017
EARLY MORNING SUMMARY (08:30)
Not too much going on yet. A few half comments saying McCormack may be staying but nothing to report of note. In the last week there's been talk of McCormack, Gardner and Elphick all moving on and links to us bringing in Peter Crouch and last night a left field move for Barcelona defender Thomas Vermaelen was touted. Can't see that one myself!
TRANSFER DEADLINE MOMENTS (07:45)
I've been trying to think of my favourite Transfer Deadline Day moment and it's not easy as a Villa fan! Christian Benteke was one that in all honesty many of us (me included) said, "Who is he?" But what a signing he turned out to be. Away from our beloved Lions, who could forget Robinho and the last minute announcement that he had chosen Manchester City? Or Peter Odemwingie driving around QPR for a move, shaking fans hands and having pictures taken only for him to fail to secure a move! Let us know your favourite moments. We'd love to hear your thoughts.
DR TONY HINTS AT POSSIBLE MOVEMENT (07:15)
There have been many transfer deadline days in the past where we've seen absolutely nothing happen. Twitter is already full of people asking the main man Dr. Tony. His first tweet has just gone up in response to a thread. As usual, cautious words, not giving a lot away.
2 or 3 things will happen maybe 4or 5. Who knows… 15/6 hours to go…

— Dr. Tony Xia (@Dr_TonyXia) August 31, 2017
DEADLINE DAY COUNTDOWN (07:00)
Good morning everyone, Nick here on Transfer Deadline duty. The yellow tie is on and any news on the ins and outs at Villa Park will be posted here (newest link first). Get involved on social media and let us know who you want to see in the final hours before the window closes.
—————————————————————————————————————————————
ELPHICK STAYING (18:21 – 30.08.17)
Sunderland's approach for defender Tommy Elphick has been knocked after being told the defender is staying put following an injury to Christopher Samba. [Sky Sports]
SUNDERLAND JOIN RACE FOR DEFENDER (17:39 – 30.08.17)
Sunderland has joined the race to sign Aston Villa defender Tommy Elphick. The former Bournemouth captain is out of favour at Villa Park as the Black Cats join Birmingham City and Leeds United in the hunt for the defender. [Sunderland Echo]
BARCELONA DEFENDER LINKED (11:27 – 30.08.17)
Newspaper AS are linking Aston Villa with a move for Barcelona defender Thomas Vermaelen. Reports in Spain suggest that West Bromwich Albion, Swansea and Crystal Palace are also interested. [Birmingham Mail]
DOCTOR TONY TWEETS (19:36 – 29.07.17)
Aston Villa chairman Doctor Tony Xia has tweeted the following. Make of it what you will.
🔒🈵.🚶🏻🔜 #UTV

— Dr. Tony Xia (@Dr_TonyXia) August 29, 2017