With Euro 2016 having reached its conclusion last night, Aston Villa fans were able to enjoy Ciaran Clark's performance this year as he was part of the Irish team.
The 2016 UEFA European Championship was the fifteenth of its kind and Aston Villa players have been a part of every quadrennial tournament since 1992.
Here's a look at the Villa players who made their mark in each European Championship.
Ciaran Clark (Republic of Ireland) – Euro 2016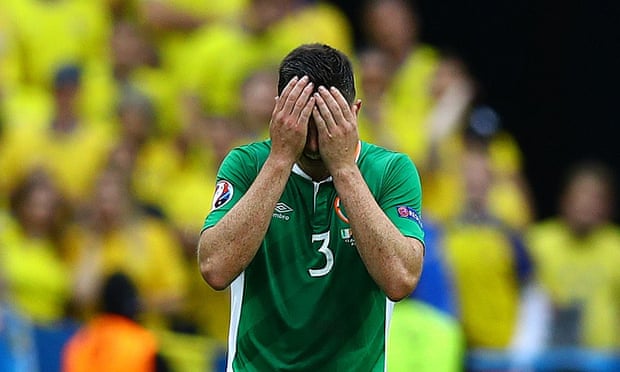 We all know what happened with Ciaran Clark's performance in Ireland's opening match against Sweden this year. His own goal during the match led to a 1-1 draw, which is something he's sure to regret for some time to come.
The next match against Belgium saw Clark making a valiant effort, though in the end the Irish were defeated 3-0.
Ireland then bounced back in a strong showing against Italy before going out with a very respectable performance in their final match against host nation France.
Shay Given and Richard Dunne (Republic of Ireland) – Euro 2012
In the last tournament two Villa players were part of the Ireland team. Shay Given and Richard Dunne gave it their all under manager Giovanni Trapattoni, but came up short in the end. The Republic of Ireland featured in Group C, a pool that also included Spain, Italy and Croatia.
Ireland gave the worst performance by a team in this group stage of the Euros, with a goal difference of -8 and no points.
At the time, Richard Dunne stated that he was ready to retire from international football.
Wilfred Bouma (Netherlands) and Olof Mellberg (Sweden) – Euro 2008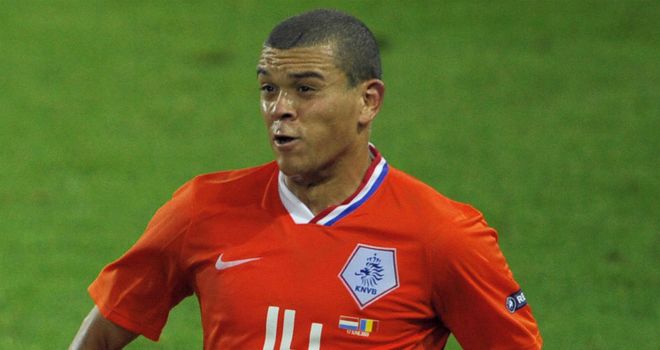 Aston Villa players fared better in 2008. Wilfred Bouma had already made four appearances in the 2004 championship and also made two appearances in Euro 2008 as part of the Dutch squad. The Netherlands made it to the quarter finals this year, with Bouma helping to defeat Romania 2-0.
Mellberg had been a long-time member of the Swedish national team, appearing in two World Cups as well as the 2000, 2004, and 2008 European championships. Sweden didn't make it to the quarter-finals, but did manage to defeat Greece in the first round.
Darius Vassell (England), Thomas Sorensen (Denmark), Olof Mellberg and Marcus Allback (Sweden) – Euro 2004
Olof Mellberg played in Euro 2004 as well during his time at Aston Villa, along with team-mate Marcus Allback who scored a goal during the match against Bulgaria. Sweden made it to the quarter finals, with these two Villa players as support.
Darius Vassell played for the English, a team that also made it to the quarter finals. In the match against Portugal, England lost in the end during a penalty shoout-out and Vassell's spot kick was saved by Ricardo.
Denmark made it to quarter finals as well after dramatic openers with Italy and Sweden resulting in draws. Thomas Sorensen gave it his all as goalkeeper but unfortunately this Villa player's performances weren't enough and the Danish were defeated at this stage by the Czech Republic.
Gareth Southgate and Gareth Barry (England) – Euro 2000
Two Villa players named Gareth made a showing in the competition in 2000 as members of the England squad. Unfortunately, this was not the best year for the England squad, which failed to make it to the quarter finals. However, they did well in defeating Germany during the first round and Southgate scored against Luxembourg in one of the qualifiers. He played 42 out of 57 internationals during his time at Villa.
Gareth Southgate (England) – Euro 1996
Euro 1996 was the first to feature sixteen finalists and once again included Villa player Gareth Southgate as a member of the English national team. His performance during this tournament was strong enough to help bring England to the semi-final stage. The match against Germany came down to the wire with a penalty shoot-out. Sadly, Southgate's was saved, which caused England to be eliminated.
Tony Daley (England) – Euro 1992
The first appearance by a Villa player was in Euro 1992, when Tony Daley played for England. He first made his debut for the English team as a substitute in a qualifier match against Poland, before being officially chosen. He played in two out of the three games of the tournament, but after this he never played for England again.
So what about the future? Although Clark's out of the running, Villa fans are still following the championship closely. Follow Betsafe odds on the remainder of the tournament and you could spot the next Villa players for Euro 2020; it's possible that some of this year's Euro stars could also become Villa players of the future. There have been rumours that they have their eye on Hal Robson-Kanu who made it through to the semi-finals with Wales, and as the final two teams go through to the end of the tournament this week new deals could emerge.